Arvin Global Solutions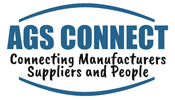 Learn about the
AGS CONNECT Program
to make connections with suppliers and qualified people.
Supplying the people you need for solving problems!
American manufacturing faces many challenges in today's world market and Arvin Global Solutions is committed to assisting the U.S. Industrial Base achieve success. Through a comprehensive mix of services aimed at maximizing sales and competitive advantage, Arvin Global Solutions offers the tools for enhanced productivity and operational excellence.

Arvin Global Solutions was established in 2015 by Joseph L. Arvin, a seasoned veteran of the front lines of American Manufacturing. Mr. Arvin's passion as a proponent of the U.S. Industrial Base is widely known, and with his extensive experience in manufacturing, he has forged successful strategies for competing in the world marketplace.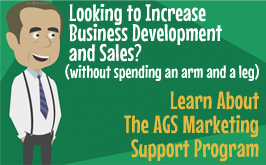 Arvin Global Solutions integrates the resources of a skilled team of over 140 US-based Resource Consultants who are among the best in the business. In addition, we have 24 International Consultants located in 14 countries around the world to assist our clients in foreign market access. This extensive expertise serves to provide American manufacturers with the critical components necessary for achieving their objectives. These core services include:
Business Development
Systems and Operations
Marketing Support
Human Resource Training and Development
Technology Assessment
Innovation Safeguard
Recruitment
Industry Influencers as Speakers
---

Illinois Institute of Technology (IIT)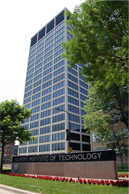 Illinois Institute of Technology - Chicago
To further round out the services available from AGS, we work in collaboration with IIT when specialized areas of expertise are required by our clients. Notably, Mr. Arvin is on the Advisory Board of IIT's Industrial Technology and Management Program.

---

Arvin Global Solutions - Advisory Board
Current members of our Advisory Board include:
Dan Carleton - Gear Gear, Inc.
Raymond J. Drago - Drive Systems Technology, Inc.
Jon Egle - JVE Multimedia Enterprises
Louis Ertel - President/CEO - Overton Chicago Gear (Retired)
Sidney Firstman, Ph.D. - University of Illinois at Chicago, College of Engineering
Michael Goldstein - Gear Technology Magazine
Dan Hennen - President - Triumph Gear System (Retired)
Ray Mackowsky - President - Great Lakes Gear Technologies, Inc.
Scot McConachie, Ph.D. - Insurance Industry Executive (Retired)

---
Please review the other areas of our website to learn how
Arvin Global Solutions
can assist your organization in achieving maximum success in today's world market.