Arvin Global Solutions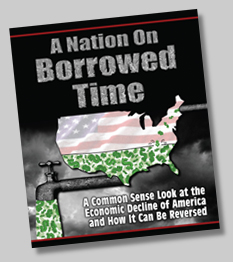 A Nation on Borrowed Time
is Joe Arvin's book that profiles the critical connection between manufacturing and the economy. Click this link to
Preview and Purchase Online
Supplying the people you need for solving problems!
American manufacturing faces many challenges in today's world market and Arvin Global Solutions is committed to assisting the U.S. Industrial Base achieve success. Through a comprehensive mix of services aimed at maximizing sales and competitive advantage, Arvin Global Solutions offers the tools for enhanced productivity and operational excellence.

Arvin Global Solutions is a veteran-owned business that was established in 2015 by Joseph L. Arvin. Mr. Arvin is a recognized leader in American Manufacturing. His passion as a proponent of the U.S. Industrial Base is widely known, and with his extensive experience in manufacturing, he has forged successful strategies for competing in the world marketplace.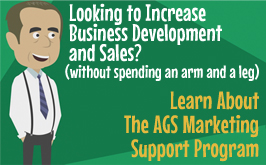 Arvin Global Solutions integrates the resources of a skilled team of over 140 US-based Resource Consultants who are among the best in the business. In addition, we have 24 International Consultants located in 14 countries around the world to assist our clients in foreign market access. This extensive expertise serves to provide American manufacturers with the critical components necessary for achieving their objectives. These core services include:
Business Development
Systems and Operations
Marketing Support
Human Resource Training and Development
Technology Assessment
Innovation Safeguard
Recruitment
Industry Influencers as Speakers
---

Illinois Institute of Technology (IIT)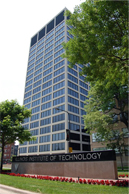 Illinois Institute of Technology - Chicago
To further round out the services available from AGS, we work in collaboration with IIT when specialized areas of expertise are required by our clients. Notably, Mr. Arvin is on the Advisory Board of IIT's Industrial Technology and Management Program.

---

Arvin Global Solutions - Advisory Board
Current members of our Advisory Board include:
Dan Carleton - Gear Gear, Inc.
Raymond J. Drago - Drive Systems Technology, Inc.
Jon Egle - JVE Multimedia Enterprises
Louis Ertel - President/CEO - Overton Chicago Gear (Retired)
Sidney Firstman, Ph.D. - University of Illinois at Chicago, College of Engineering
Michael Goldstein - Gear Technology Magazine
Dan Hennen - President - Triumph Gear System (Retired)
Ray Mackowsky - President - Great Lakes Gear Technologies, Inc.
Scot McConachie, Ph.D. - Insurance Industry Executive (Retired)
A. Alan Swiglo, FASM - Swiglo Metallurgical Consulting

---
Please review the other areas of our website to learn how
Arvin Global Solutions
can assist your organization in achieving maximum success in today's world market.
---

Publications by Joseph Arvin
Please enjoy these articles written by Joe Arvin for his Arvin's Angle feature in Gear Technology.

Training - A Top Priority for Investment
Jan/Feb 2020
Let me share a story with you. Not long ago, I was visiting a gear manufacturing company. My visit started with a tour of the plant. What I witnessed was very impressive. They had a lot of new, state-of-the-art equipment in most of their departments.

Solutions for Your Process Engineer Shortage
Jan 2018
As you might imagine, I talk to many gear industry people through the course of my day-to-day activities. And there is one question that I hear over and over again. "Joe, we need an experienced gear process engineer. Do you know anyone who's available?"

Strategies for Building Your Business
Nov 2017
In this issue's column, Joe lays out the basic truth for most manufacturing companies: If you're not moving forward, you're falling behind.

The Valued Troublesome Employee
Sep 2017
I'm sure it comes as no surprise that finding skilled people to work in your manufacturing facility is no simple task. But after finding them, and investing in the development of their abilities, what happens when one of them - an employee your company really needs - becomes a troublesome employee? This is among the trickiest situations a manager can face.

You Cannot Rely on Labor Efficiency Reporting
Jul 2017
In manufacturing, we all know that tracking statistics on your operation is essential for understanding how you're doing, as well as identifying areas for improvement. But what does the efficiency metric actually tell you?

Can Lean Manufacturing Kill Your Job Shop
May 2017
The presidents of two manufacturing companies were having a drink in the lobby before the start of their trade association's annual meeting...

It Doesn't Matter How Efficient Your Plant Is
Mar 2017
To ensure profitability and avoid losses, accurately quoting jobs is the first line of defense.

Business Development for the New Year
Jan 2017
It's the New Year, and with it comes the opportunity to take a fresh look at your business objectives. Because business development is such a vital part of running a company, I'd like to present some guidelines I have found beneficial for securing new work and new customers.